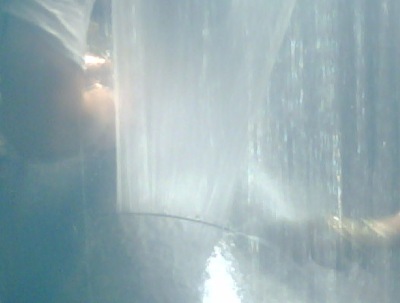 Strengthen your pipeline design-build and maintenance engineering team. John Fishburne, PE provides seasoned municipal operations leadership and technical credentials to help professionals strengthen their client relationships. John has extensive hands-on field leadership experience repairing, constructing, analyzing and troubleshooting large municipal pipeline networks along with the professional responsibility essential to enhance project economy and performance.

John has 10 years experience as the Field Operations Engineer for an 8,000 mile water and wastewater pipeline system and led the utility's Critical Asset Team, a task force dedicated to vulnerable and critical pipeline infrastructure reliability.
John was responsible for operational intelligence analyses for EPA Administrative Order and Water Leak Reduction decision support.
From 2006 - 2014, John managed field trials and revised gravity main maintenance programs to maximize institutional economy from what became the commercial technology called the SL-RAT™ by Info-Sense, Inc.
Public Works Operations Center Shift Commander for Local and National Security and Safety Events
4 years performing pipeline design, condition assessment, and rehabilitation project management for over $6MM of design and construction contracts annually.
8 years of technical and strategic leadership for national standards developers
Chairman, AWWA Standards Committee on Polyolefin Pressure Pipe and Fittings (Polyethylene and Composites)


Member, ASTM Standards Committee on Plastic Piping Systems (vinyls, olefins, and resin-based piping systems such as CIPP and fiberglass)

Member, United States Technical Advisory Group on Plastic Piping Systems to ISO

Member, HDPE Municipal Advisory Board to the Plastics Pipe Institute

Observer, ASME Working Group for HDPE piping systems

Recipient of 2013 City of Charlotte City Manager's Awards for Innovation, Embracing Change, and Community Outreach and 2010 Operations Optimization Continuous Improvement Excellence Award.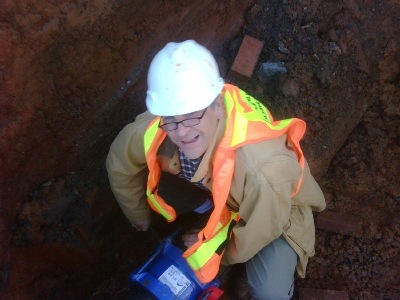 Over 30 of John's research papers, presentations, and articles about improving collection and distribution maintenance efficiency, emergency operations, and plastic piping systems have been published by industry associations such as AWWA, ASCE, and WEF.